Kratom is the name for mitragyna speciosa, which is a tropical indigenous evergreen tree found in Southeast Asia.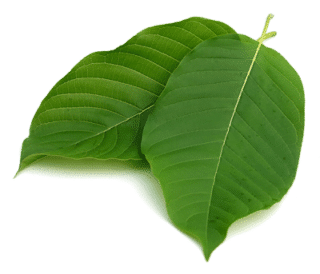 Like anything of this nature, you need to make sure that it is legal in your area. With that in mind, let's take a look at Florida kratom laws in further detail to understand whether or not this is something that is legally permitted in your area.
Is Kratom legal in Florida?
Seriously, is Kratom legal in Florida? It's the million-dollar question! Kratom is currently legal in Florida. However, there is one exception, and this is Sarasota County, so do keep this in mind when traveling through the state.
There are a few states that have banned kratom, with a couple having pending legislation in place regarding this product. However, across most of the United States, kratom is fully legal, and Florida falls into this category.
The most recent legislation in Florida regarding whether or not kratom should be re-classified as a controlled substance was ended in 2017 via a subcommittee. Since then, it is a product that has been legal in this part of the country.
Where is it illegal for kratom to be used?
There are a few states across the United States where kratom cannot be used. This includes Wisconsin, Vermont, Rhode Island, Indiana, Arkansas, Alabama, and Washington D.C. Some locations also have their specific rulings, for example, kratom has been banned in San Diego, CA, and in Sarasota County, FL.
If you are currently based in any of these locations, we recommend keeping an eye on the local news and laws regarding this, as they are changing all of the time. You should easily be able to find information online should any legislation be proposed regarding kratom within a specific part of the United States.
Kratom in Sarasota County, FL
You do need to be very mindful of this, as it could result in a $500 fine and/or 60 days in the county jail. Furthermore, if you are charged with possession of kratom, a court appearance is required, meaning any court costs the judge imposes on the sentence will also be added.
Aside from Sarasota County, it is legal to buy kratom in any other part of Florida, from South Beach to Tallahassee!
Final words on kratom legality in Florida
So there you have it: an insight into the current Florida kratom laws. Regardless of where you are located, it is always imperative to find out about the laws in the area.
Do bear in mind that legislation changes all of the time, so this is something that you should keep a watchful eye on. This is especially the case if you are currently based in a place where kratom is not legal, as this could easily change in the future. Check out the American Kratom Association to stay up to date on Kratom State Legality & Legislation.
About Legit Kratom
Since 2017, we have provided customers with premium kratom, competitive prices, and unbeatable customer service! Our purpose is to give new and returning customers the best kratom experience possible. Order a free sample today to see why people love Legit Kratom!